Awarded Top Veteran Owned Company 2014 NJ BIZ
7th Level Mortgage, LLC is a trusted provider of mortgage loans, home loans, refinance mortgages, Jumbo loans, FHA Mortgage, VA Mortgage, HARP loans, First Time Home Buyers, Commercial and Business loans as well as Reverse Mortgage loans. Get mortgage rates for refinancing, buying a home or business purposes in any of the following locations, New Jersey, Pennsylvania, Delaware, New York, Maryland, and Florida.
If you're looking for a mortgage or financing to buy a home, refinance your existing home or start a business, whether you're a first time home buyer, simply looking to refinance or you are looking to finance your startup or existing business, talk with a 7th Level Mortgage expert about your loan options and what financing package makes sense for you.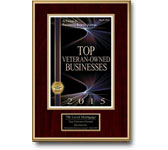 We are confident you will find everything you need when choosing 7th Level Mortgage. You have taken the first and most important step in your search for sound financial information. It is our mission to provide each of our clients great service, pricing they can afford, and sound financial advice.
Obtaining a mortgage loan is one of the most significant decisions you will ever make, and it is important that you have an experienced advisor to help you every step of the way. Contact one of our home loan experts, and we'll show you how simple it is to obtain a mortgage loan in New Jersey, Pennsylvania, Delaware, New York, Maryland, and Florida.
Mortgages
HARP Loans
FHA, VA, USDA
Reverse Mortgages
First Time Home Buyer
Refinance
Home Equity
Jumbo Home Loans
Commercial Mortgages
SBA Loans
Mortgage Lender in NJ, PA, MD, and FL
Mortgage Broker in DE and NY
(see below for licensing)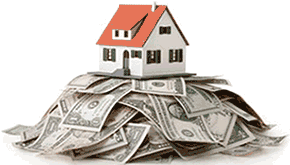 For More Information
(all fields are required)

VA Home Loan Benefits for NJ – Check VA Eligibility and Get a VA Loan
Your VA Home Loan Benefits in NJ, PA, DE, NY, MD, and FL!
At 7th Level Mortgage, our VA home loan specialists will walk you through the process and help you to take advantage of the VA home loan benefits for New Jersey, Pennsylvania, Delaware, New York, Maryland, and Florida. Our representatives will guide you through the process and help you determine your VA home eligibility. Or if you prefer, you can use our VA home loan calculator in order to get a VA loan today.
7th Level Mortgage offers members of the armed forces both active and prior service a full range of VA home loans in NJ, PA, DE, NY,and FL. For more detailed information regarding your VA Home loan eligibility, link here to read more. Over the past year 7th Level Mortgage has helped numerous families Purchase their dream home with a VA Home loan in 5 states (NJ, PA, DE, NY, MD, and FL). We also we are to determine that a lot of veterans qualified for a VA home loan refinance, which effectively saved them thousands of dollars every year because of the lower rates that are typically associated with a VA home loan.
If you are looking buy or refinance a VA home, and have prior military service, call 7th Level Mortgage today to determine your VA home loan eligibility. Once we have determined you are eligible for a VA home loan, the next step is to begin the VA Home Loan application process. Contact one of our reps today!
Licensed Correspondent Lender New Jersey Department of Banking & Insurance
NMLS#1003861
Licensed by the Pennsylvania Department of Banking
License #39749
Licensed Mortgage Broker Delaware Department of Banking
License #012554
Licensed by the Florida Department of Banking
License #MBR1319
Registered Mortgage Broker-NYS Department of Financial Services
All mortgage loans arranged with third party providers. NMLS# 1003861
Licensed Mortgage Lender Maryland Department of Banking
License #1003861