Commercial Property Loans:
7th Level Mortgage is strategically located in Cherry Hill, NJ and is able to provide a wide range of Commercial Loans and SBA financing in the states of New Jersey, New York, Pennsylvania, Virginia, Delaware, Maryland, Minnesota, Colorado, Florida, Tennessee, Oklahoma, South Carolina, Texas, Ohio, Connecticut and Georgia.
If you are a small business owner looking for startup capital, lines of credit or more favorable financing packages or if you are an existing business owner looking to expand your current business or acquire more real estate, let 7th Level Mortgage put together a financing package for you.
7th Level Mortgage has relationships with literally hundreds of banks in order to assist you with your commercial mortgage loan financing needs. We streamline the commercial and SBA loan process for you so that you do not have to waste valuable time and money applying to multiple banks. Allow us to do the homework and shopping for you. Our team will structure your loan, compile all needed documentation, analyze and underwrite the deal and present it to the top 3 banks we know will finance the deal. You will be presented with the best possible terms of the banks we select. Once a commitment is accepted by you will walk you through the process until your loan is closed! We handle everything from beginning to end so that you don't have to!
All of our commercial and SBA loan financing relationships work on a Fee for Performance Basis, which basically means we do not charge you any money or fees upfront until we have a loan that has been credit approved by one of our banks. STOP paying Application and due diligence fees to brokers for just looking at your loan! At 7th Level, we haven't earned any money until we deliver what we promised – end of story.
Businesses are always looking for ways to expand. Commercial property loans can provide the means to add space for additional inventory, manufacturing, administration, or sales. But funding for this necessary extra space for your business can be challenging to locate. Our team can help because we have the knowledge and expertise required to find the right commercial property loans to fit your needs and help your business grow and thrive.
Each of our loan options can provide funds for the different needs of your business. That means we also offer SBA loans that can give you access to the capital necessary to grow your business.
Our team also provides one central point of contact for your business instead of forcing you to manage multiple loan applications. We are not only a cost-effective option for your business to get its necessary commercial property loan or working capital, but at 7th Level, our team can use their years of experience to find the right loan terms to fit your business and your budget.
Commercial property loans can be used for the purchase or renovation of commercial property, which can be used for a variety of business purposes. That means you can use these loans to purchase space that you might rent to other businesses or that can be used as a rental property, such as apartment complexes or mixed-use properties. Due to the higher risk, these loans require more due diligence but can provide a viable way to grow your business.
A commercial property loan also typically has shorter repayment terms, which can help you budget for your business across time while allowing your business to grow and meet your customers' needs. Depending on your lender, your maximum loan amount can vary.
Commercial property loans have down payment requirements ranging from 15% to 35% of the property's value. Your business credit will also play a part in determining the interest rate for your commercial property loan. Depending on the loan's requirements, your credit score may also be required as part of the underwriting.
Our team is ready to offer government-backed options or traditional conventional commercial property loans. There can be specific loan qualifications for a government-backed loan, including credit scores, business revenue, and more.
SBA loans for commercial real estate also provide another viable option for your business to expand. Plus, the interest rates are typically lower, allowing your business to get the financing necessary to purchase a property.
CDC/SBA 504 loans also provide a hybrid option that allows you to make a connection with your community. With no maximum loan amount, this can be a viable option for purchasing a commercial property.
Shopping around for the best commercial property loan involves understanding the various loan requirements and what qualifies for each of them. Our team can work with you to determine the best choice that aligns with your business plan. Let us sit down and determine what your business is eligible for and the loan requirements.
Loan amounts from $100,000 to $50M
Most Commercial mortgage loans under $3million dollars are handled entirely by community banks or brokers such as 7th Level Mortgage. We streamline the process by only having the borrower complete one financing package, which in turn we "shop" out to 3-5 institutions on your behalf. This saves you valuable time, money and resources in the long run. The best part about it is we do this on your behalf FREE of Charge until you accept a loan commitment.
We offer commercial loan products on all Property types for Owners and Investors:
Multi Family and Apartment complex
Mixed Use and Single Use
HUD LOANS
Scattered Housing (multiple properties to include residential)
Assisted Living and Nursing Homes
Medical Facilities
Office and Office Condo
Acquisition and Development/ New Construction
Church and Religious Organizations
Bar/ Restaurants, Caterer Halls and Banquet Facilities
Accounts Receivable Loan
Commercial loans provide a variety of terms and financing options to fit the current needs of your business. Whether you are looking to expand into a larger space or are ready to purchase another real estate investment property, commercial loans offer flexibility in financing. Plus, our team does the work of finding the financing options that fit your needs based upon your eligibility. No more wasting time going through an application process only to learn that you do not qualify. Our experts at 7th Level recognize that your time is precious, and we do the legwork to find the right fit for you!
We have years of experience in the commercial loan industry, working with a variety of businesses. It can also be a great way to build a real estate portfolio by providing financing for investments, including multifamily and commercial real estate. Our team can assist in finding the right financing package to meet your needs and fit your long-term goals for your business or portfolio. Commercial loans through 7th Level Mortgage also come with our team of experts, who can identify different financing options where your business or portfolio meets the eligibility criteria. Using a commercial loan to assist in moving your business to the next level or to invest in equipment and staff can be the best way to grow and reach your goals. Here are a few more of the benefits that come from working with our team!
Competitive Products/ Programs
Lower fees and closing costs
More attractive rates and terms
NO UPFRONT COSTS or FEES
Appraisal fees not collected until LOAN IS APPROVED IN COMMITTEE
We do the shopping for you and present you with multiple offer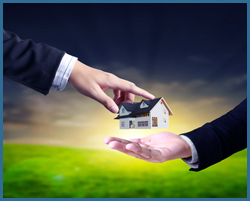 Sources of capital include:
Local Community Banks
Fannie Mae Freddie Mac
FHA/HUD Insurance Companies
Conduits (CMBS) Pension Funds
Agency Lenders Money Center Banks
Regional Commercial Banks Debt Funds
Mezzanine Funds Private Money
Our rates and terms for commercial mortgages  typically beat the competition by .5% (rates vary according to transaction) with 20 and 25 year terms depending your individual cash flow, credit and equity positions. DSCR as low as 1.10, Loan to value ratios as high as 80%. If your bank has turned you down or has not gotten back to you, give us a call and let us show you what we can do for you!
SBA mortgages are designed for new business owners or those seeking capital to expand their existing business. The SBA 7a and the 504 are some of the only commercial loans available for those who do not have a lot of equity or a large down payment. If you are considering a Commercial Mortgage or SBA Loan the fastest and easiest way to find out if you qualify is by contacting one of our Commercial Mortgage loan experts who can help to determine your eligibility, qualification level and let you know what your options are.
It doesn't cost you anything and there is no obligation. You will simply be connected to a Commercial Loan Specialist who will let you know how to maximize your financing options by calling 866-473-2549.
SBA 7a loans offer up to 100% loan to value. 7th Level Mortgage provides customized commercial financing solutions for small to midsize borrowers. Commercial mortgages, SBA, accounts receivable financing all at your fingertips.
7th Level Mortgage has a proven track record of assisting commercial property owners, business owners, and entrepreneurs in obtaining the mortgage or SBA loan they need to grow their business, maximize cash flow, and improve their overall financial health.
When determining if a commercial loan or SBA is right for your business, it is essential to know your priorities. Based on your eligibility, our team can identify whether an SBA loan will work or if another financing option is a better fit. SBA loans are insured through the Small Business Administration, which means they can offer competitive rates and terms. For the lenders, that means they can feel confident in taking on risk associated with a small business or entrepreneur.
SBA loans also have specific limits on collateral, making it a viable option for entrepreneurs and small businesses. It is also important to recognize that any collateral or assets financed through the SBA loan will have the lender as the first lien, particularly regarding real estate financing. SBA loans can also be reviewed, meaning that you could be ready to move forward in 5-10 business days.
With an SBA loan, you also have a maximum interest rate for your loan, thus helping you to avoid an interest rate that could make the loan too costly. Using an SBA loan can be the source of financing to build your investment business by allowing you to purchase real estate at reasonable rates and fees.
Additionally, there are different down payment options available, which can make it an affordable way to purchase real estate investments or a new location for your business. Many businesses and entrepreneurs are eligible for an SBA loan, but it is important to understand all the terms and conditions. Our team is ready to answer any questions and get you matched up with an SBA loan based upon your eligibility.
There are lots of options to consider when it comes to choosing the right SBA financing for your business. Let us help walk you through your options. Start by filing out this brief contact form located here: Contact Us
$1,885,000 54 unit Apartment Complex
$45,000,000 Assisted Living Facility (New Construction)
$124,000 Tattoo Parlor (Start-up SBA)
$880,000 Accounts Receivable Financing Aviation Maintenance Company
$2,200,000 Church Acquisition NON PROFIT