7th Level Mortgage
As one of the nation's leading Mortgage Companies, 7th Level Mortgage has helped thousands of home buyers obtain the right loan program. The 7th Level approach centers on a strong client focused goal, utilizing their teams strong knowledge of state specific requirements as well as Conventional, VA Loans, FHA Loans, USDA Loans, Jumbo Mortgage Loans, Reverse Mortgage Loans and first time home buyer options. Check out all the States We Service and experience the 7th Level Mortgage difference.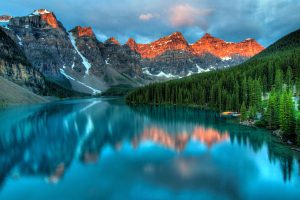 The state of Colorado is on a long-term trend of growth. It is currently one of the fastest-growing states in the country, with a growth rate that is more than double the national average. The draw to the Centennial State is fueled by a robust economy with an abundance of good jobs and a booming recreational sector with options for any type of adventurer.
With these benefits, it's no wonder so many people are choosing Colorado for their home purchases. With tons of knowledge specific to local Colorado communities 7th Level Mortgage can help you find an ideal property to meet your needs – whether it's in Denver, Colorado Springs, or any one of CO's other metropolitan areas. We can also help if you are looking in one of the smaller towns or even if you are considering purchasing a property near one of the state's breathtaking national parks.
But purchasing in Colorado means navigating a highly competitive real estate market, which can be challenging. Don't let that scare you though; our experts will be with you throughout the process so that you can complete your home buying process confidently, and with the knowledge that you are getting the best mortgage terms available in the state of Colorado!
Read More about Colorado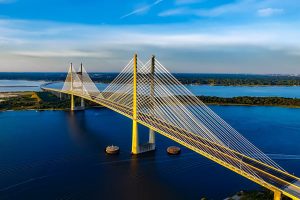 The Sunshine State conjures up images of warm waters, with home purchasers often being a mix of retirees, snowbirds, investors, and families. But wading into Florida's real estate market (often characterized by boom and bust cycles) can be very nerve-racking for even the most seasoned real estate purchaser.
But with a robust economy and one of the highest livability scores in the entire nation, Florida real estate purchases can be one of the best decisions a homebuyer can make. It simply takes knowledge and experience to ensure that you are moving forward on a deal that has favorable terms for you. Fortunately, the experts at 7th Level Mortgage are highly knowledgeable on the nuances, perils, and pitfalls that often come with purchasing Florida real estate – and we know how to steer our clients toward a complication-free purchase.
So, whether you are looking for a first-time homebuyer mortgage, are refinancing a current mortgage, or quality for a VA or USDA mortgage, we can help you throughout the process. We'll be right by your side throughout the entire way, providing our expert advice and insight, and advocating to make sure you receive the best deal possible for your Florida home!
Read More about Florida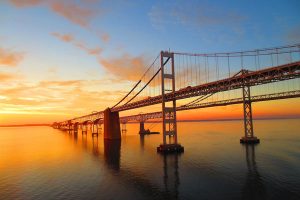 Maryland has a strong housing market with attractive options for first-time homebuyers, families looking to upgrade to a bigger home, and even empty nesters looking for something with a little less maintenance. It also boasts tons of options for those looking for historic or beachfront properties.
As one of the most trusted mortgage companies operating in the great state of MD, 7th Level Mortgage can assist with your journey of finding and purchasing your dream home, regardless of which Maryland community you seek to call home.
The state offers many attractive options, grants, and other programs to assist prospective homebuyers with anything from closing costs to down payments to reduced rate options for those with high levels of student loan debt. But identifying the right fit and taking advantage of these programs can be a confusing process. Our experts are skilled with understanding and leveraging these benefits in order to help our customers secure their home for the best price available. You won't be disappointed when you trust 7th Level Mortgage to handle your next Maryland property purchase. We can even help you refinance your current mortgage if you are seeking better terms.
Read More about Maryland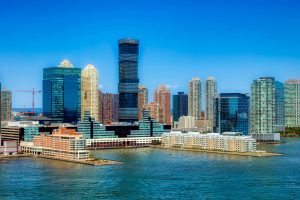 Thinking about purchasing your dream home in the Garden State? Look no further than 7th Level Mortgage to service all of your home financing or refinancing needs within New Jersey.
Being geographically close to New York and with a recent history of a strong housing market, purchasing a home in New Jersey can come with a hefty price tag, but our experts understand the local real estate dynamics, and can work with you to find an ideal property at the right price, and then secure the best loan terms possible.
Whether you are seeking a new place to call home on the shores of the great state of New Jersey or are looking for a rural retreat to spend vacations, 7th Level Mortgage experts can identify the best options available. Our experts can help with transactions in Atlantic City, Jersey City, New Brunswick, Camden, Newark and anywhere in between. Known for its beaches, great food options, and excellent communities, there are plenty of amazing reasons to want to call NJ home. Find out why 7th Level Mortgage is one of New Jersey's best home financing companies. Call us today.
Read More about New Jersey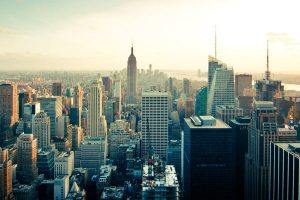 Buying a home in New York can be particularly daunting, and these transactions can be incredibly complicated. The Empire State serves as this nation's cultural and economic center, and the entire state (not just New York City) is often heralded for its wealth. The state has a lot to offer its residents, including a robust job market, access to the arts, world-class education, and tremendous diversity.
7th Level Mortgage can help you navigate the complexities involved with purchasing real estate in one of the most in-demand markets in the world. Even residents who are seeking a quieter life outside of New York City can take advantage of our team's knowledge and expertise, which spans the entire area of the state.
We understand that purchasing a home – especially in a challenging market – is a huge decision, and having a skilled advisor working with you during every step is often the best decision you can make. Our experience can inform first-time home buyers, those seeking VA loans, or even individuals simply looking to refinance their existing mortgage. We can help simplify the process and ensure that you get great terms for your next NY home purchase.
Read More about New York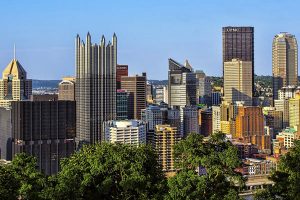 Whether you are seeking initial financing or refinancing options for a Pennsylvania property, 7th Level Mortgage has you covered. Our experts can assist you with your home financing needs, no matter how complex they may be.
We are knowledgeable and experienced enough to keep you completely informed throughout the entire process of purchasing or refinancing your first, second, or vacation home. Though we operate in multiple states, our experts understand how to secure the best possible rates for our customers by looking at loan programs, such as FHA, VA, and USDA loans. We can also assist with securing a loan for individuals who have a challenging credit history.
Unlike national mortgage lenders, our trained experts are familiar with the nuances of various neighborhoods in PA, and we will use our local knowledge to your benefit. We will work hard to secure desirable loan terms – whether fixed rate or adjustable rate – for our clients. No matter where you live in the state of Pennsylvania, trust 7th Level Mortgage with your next home transaction to find out why we are one of PA's most trusted home financing companies.
Read More about Pennsylvania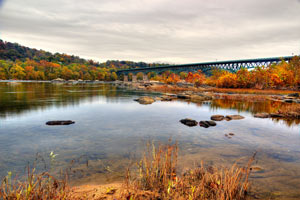 Virginia has a rich history that makes it a natural draw for tourists. With hints of its agricultural past, those who visit enjoy the charm of this beautiful southern state. History is right outside your front door in Virginia, making it a natural draw for those looking to live and work here. Plus, it offers plenty of outdoor activities, including hiking and mountain climbing. With all that Virginia has to offer, it is no surprise that the housing market has heated up.
In 2021, Virginia's housing market had a 10.2% increase over 2020. That type of growth is being attributed to a variety of reasons, including low mortgage interest rates, tight inventory, and record sales activity. The biggest challenge to the housing market is the lack of inventory, although that decline in inventory has begun to slow.
Still, for most buyers, the home options available can be limited, which makes it more important than ever to have your financing in place. Preapproval through 7th Level can make it easier for you to be ready to make an offer when you find the right home. With a booming housing market, our team can help you to fulfill your goals of finding your next home. Let our experts help you find the right mortgage terms to fit your needs.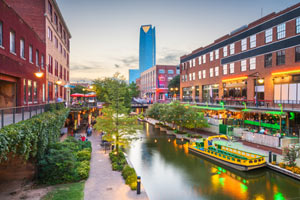 Oklahoma is a state rich in natural resources, from agricultural to oil. Tulsa was known as the Oil Capital of the World for most of the 20th century. The state has also faced its share of challenges, particularly during the 1930s, as severe dust storms negatively impacted farming. In the decades since, soil and water conservation projects, leading to the creation of over 200 lakes. It boasts more than 10 distinct ecological regions, as well as extreme differences in geographical diversity.
Although it has a reputation for being largely agricultural, Oklahoma has four primary mountain ranges, including the Ozark and Ouechita, which is the only major mountain region between the Rocky and Appalachian Mountain ranges.
With its diverse economy, including producing natural gas, aircraft, and food, Oklahoma is one of the most business friendly states in the nation. The housing market reflects that, with the housing inventory shrinking and home prices up throughout the state. While that can also make it challenging to find the right home for your family, our team is here to help by finding you the right mortgage terms to fit your needs and your budget. Let us be your partner as you search for your next home in Oklahoma.