2017 Best in Broker Award!
7th Level Mortgage, LLC is a trusted provider of mortgage loans, home loans, refinance mortgages, Jumbo loans, FHA Mortgage, VA Mortgage, HARP loans, First Time Home Buyers, Commercial and Business loans as well as Reverse Mortgage loans. Get mortgage rates for refinancing, buying a home or business purposes in any of the following locations, New Jersey, Pennsylvania, Delaware, New York, Maryland, and Florida.
If you're looking for a mortgage or financing to buy a home, refinance your existing home or start a business, whether you're a first time home buyer, simply looking to refinance or you are looking to finance your startup or existing business, talk with a 7th Level Mortgage expert about your loan options and what financing package makes sense for you.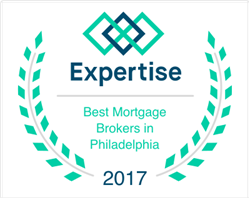 We are confident you will find everything you need when choosing 7th Level Mortgage. You have taken the first and most important step in your search for sound financial information. It is our mission to provide each of our clients great service, pricing they can afford, and sound financial advice.
Obtaining a mortgage loan is one of the most significant decisions you will ever make, and it is important that you have an experienced advisor to help you every step of the way. Contact one of our home loan experts, and we'll show you how simple it is to obtain a mortgage loan in New Jersey, Pennsylvania, Delaware, New York, Maryland, and Florida.
Mortgage News and Information
Mortgages
HARP Loans
FHA, VA, USDA
Reverse Mortgages
First Time Home Buyer
Refinance
Home Equity
Jumbo Home Loans
Commercial Mortgages
SBA Loans
Mortgage Lender in NJ, MD and FL
Mortgage Broker in DE, PA and NY
(see below for licensing)
For More Information
(all fields are required)